Punam's Photo Album
Hello! This is a little photo album with all the pictures I just scanned.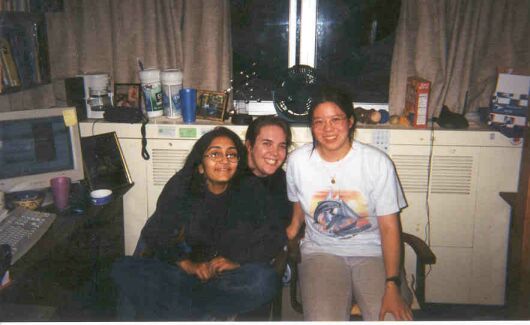 This is a picture of me with Cathy and Cheryl. We're in their room.
A picture of Cheryl (above) and Sara (below).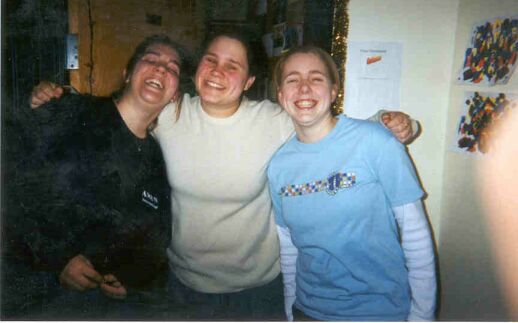 A picture of Cathy, Denise, and Jayne before Christmas. They're not drunk, they're just a bit too happy right now! Those are Cathy's paintings on the wall, too.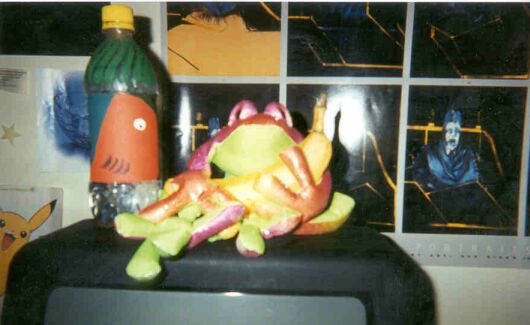 This's Cheryl's frog, which always seems to be doing something. (Like holding a banana, or sitting cross-legged, or other strange poses...)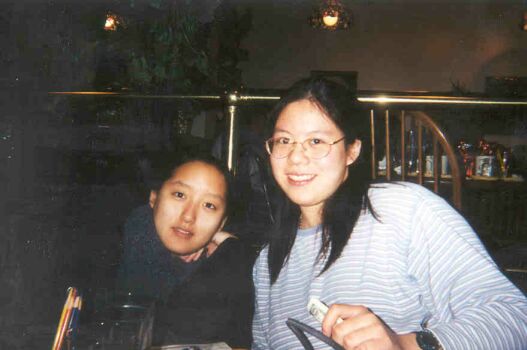 This is Cheryl and one of her friends from high school, Grace. Well, it's actually a friend's friend. Close enough.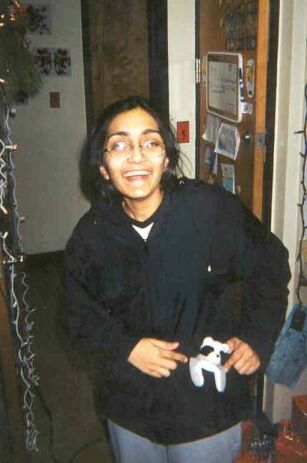 Me after getting my first Christmas present. Look, it's my raccoon!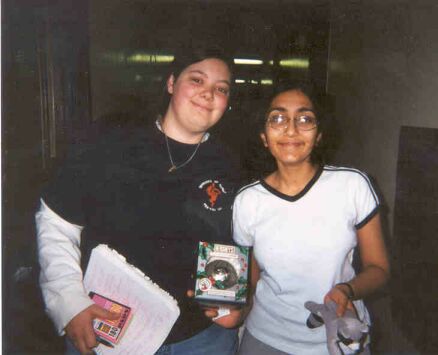 Sara and I standing in the hall (with my Christmas present). This was taken just before te picture of Cathy, Denise, and Jayne (a few pictures above)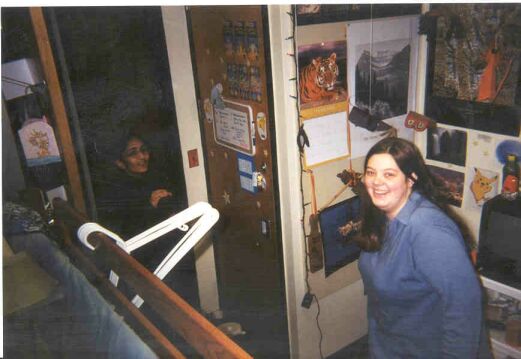 Sara and I standing in Cheryl and Cathy's room. Everyone seems to gather there a lot. Cheryl took this picture from her bed.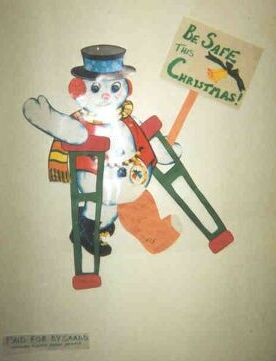 The Trelease 1 snowman! Our decorations were kind of old, so we decided to fix our one-legged snowman by giving him a cast and crutches. (Sara's idea) He's now a representative of S.M.A.D.D. (see the sign in the lower left corner?), or Snow Men Against Drunk Driving.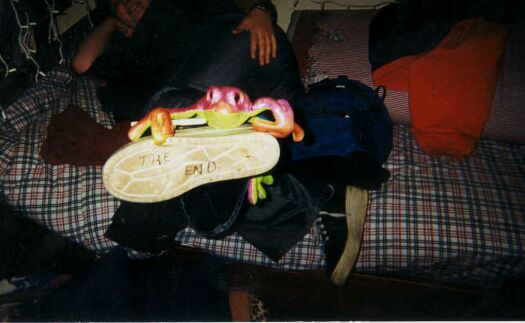 Cheryl's froggie again, with the message on Sara's foot- The End!
Created 2/8/01. Please don't copy and post these pictures somewhere else without telling us. It's scary enough finding ourselves here right now! ^_~